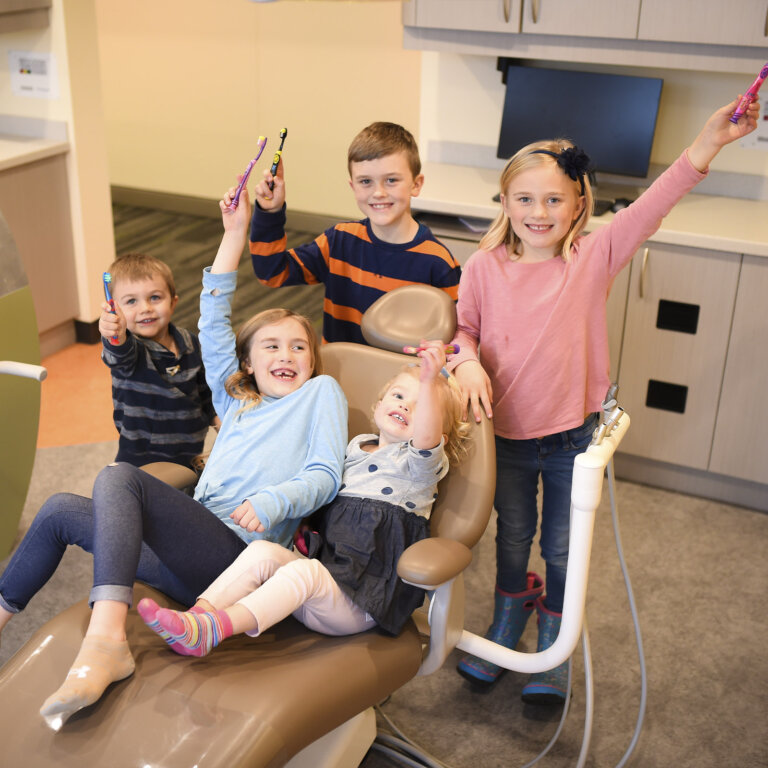 Patient-centered care for children of all ages
From first infant visits at age one to children's dental care, teeth cleanings, restorative treatments, and even custom mouthguards, Smiles in Motion's team of pediatric dentists provides a full spectrum of dental services. If your child's smile needs it, chances are we can do it–and do it well.
Schedule your appointment today
So many services, so many smiles
Preventing future dental issues and educating children and their parents about proper oral hygiene is very important to us. Whether your child is an infant or in their teens, Smiles in Motion Pediatric Dentistry is the place for you. We are pleased to offer high-quality dental services that are tailored specifically for infants, children, teens, and young adults.
Questions we commonly hear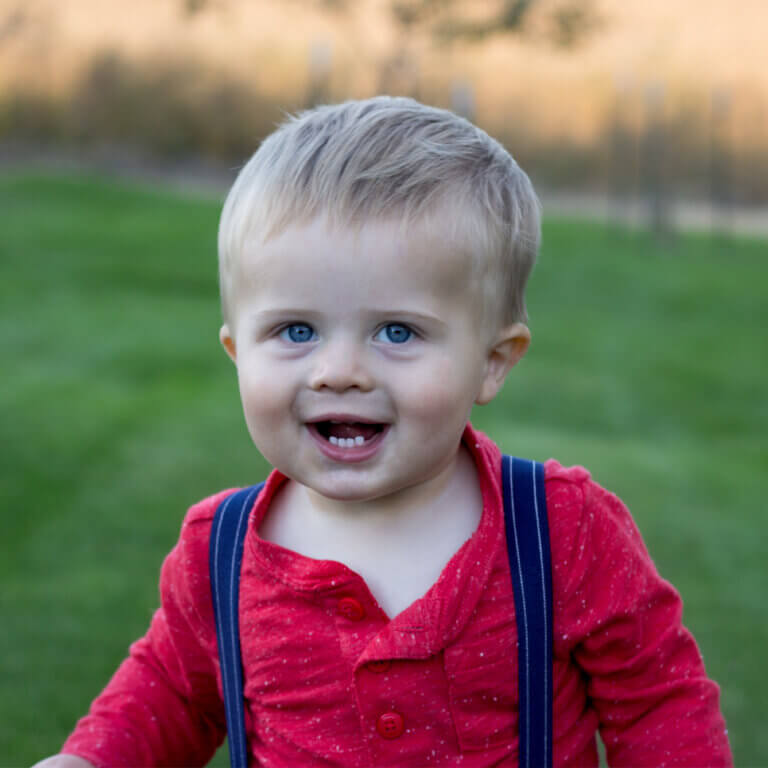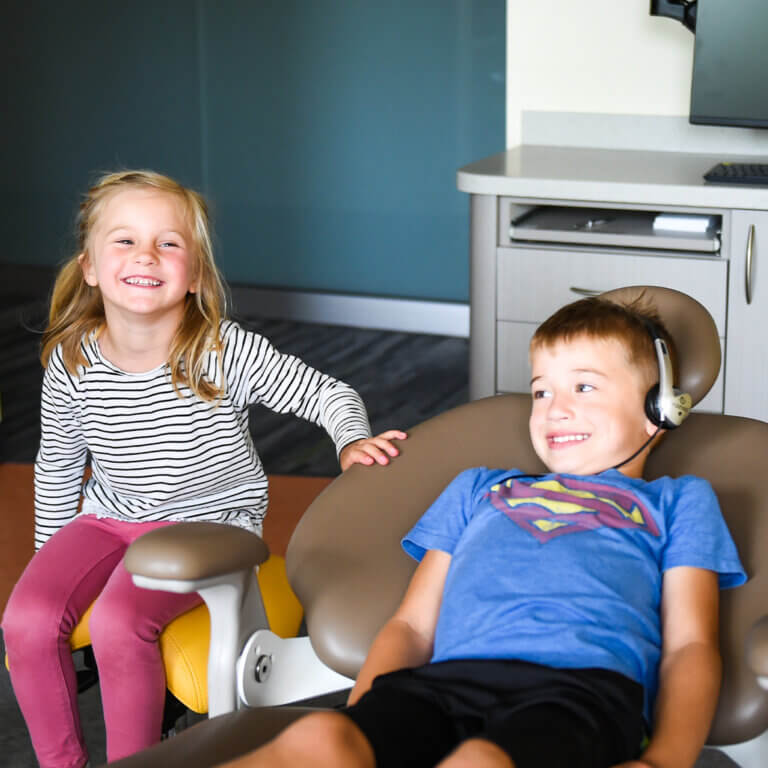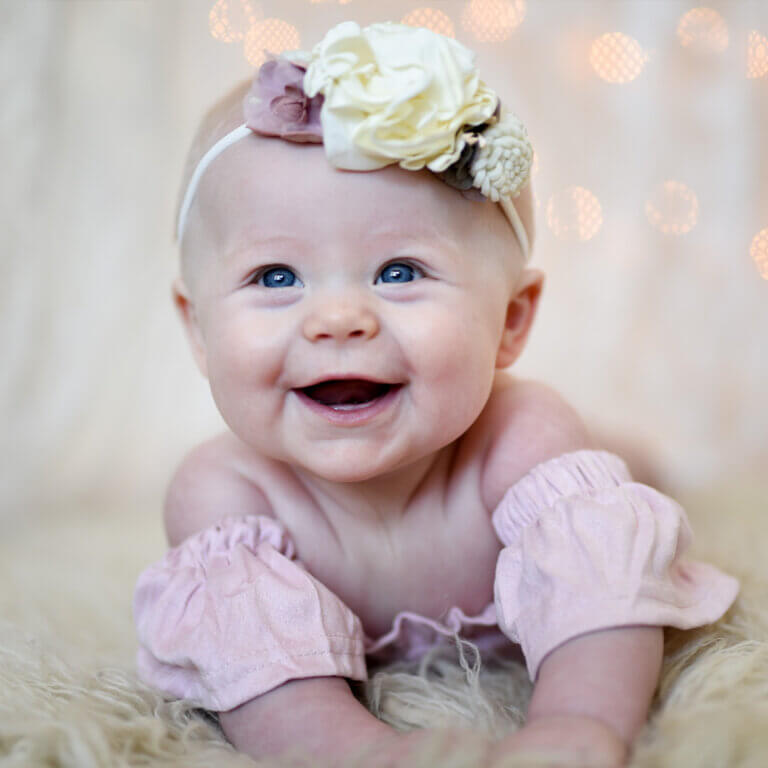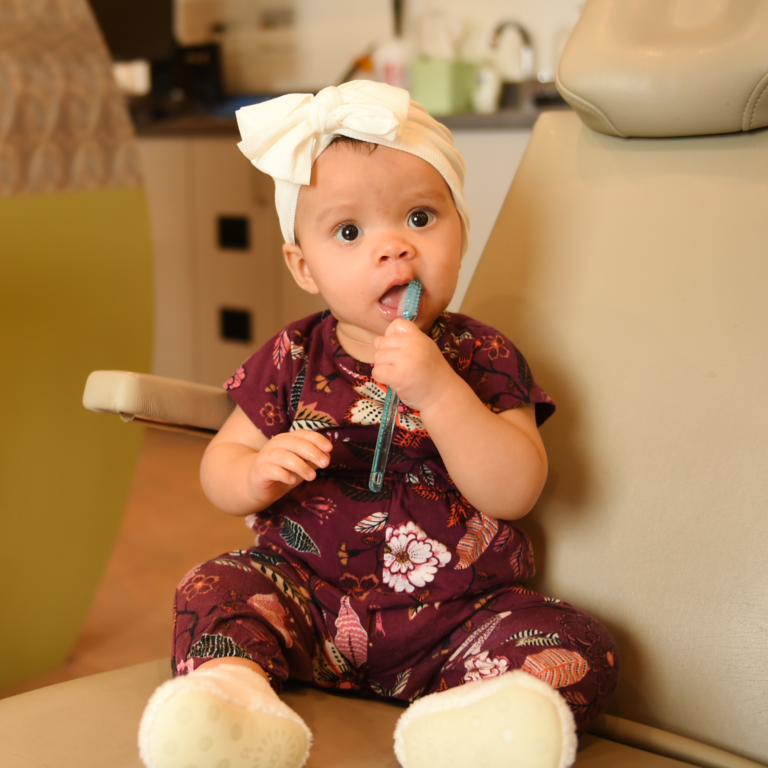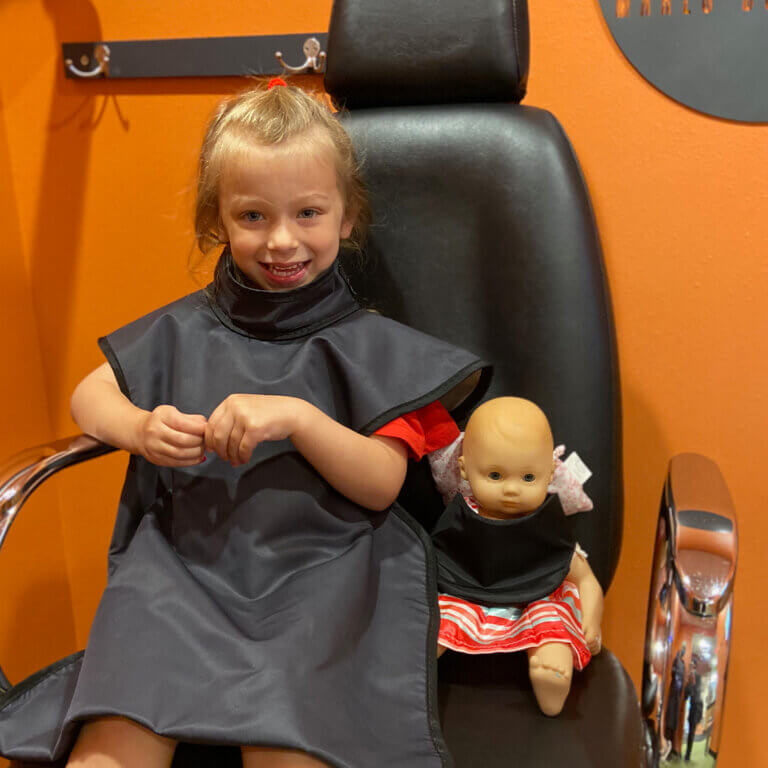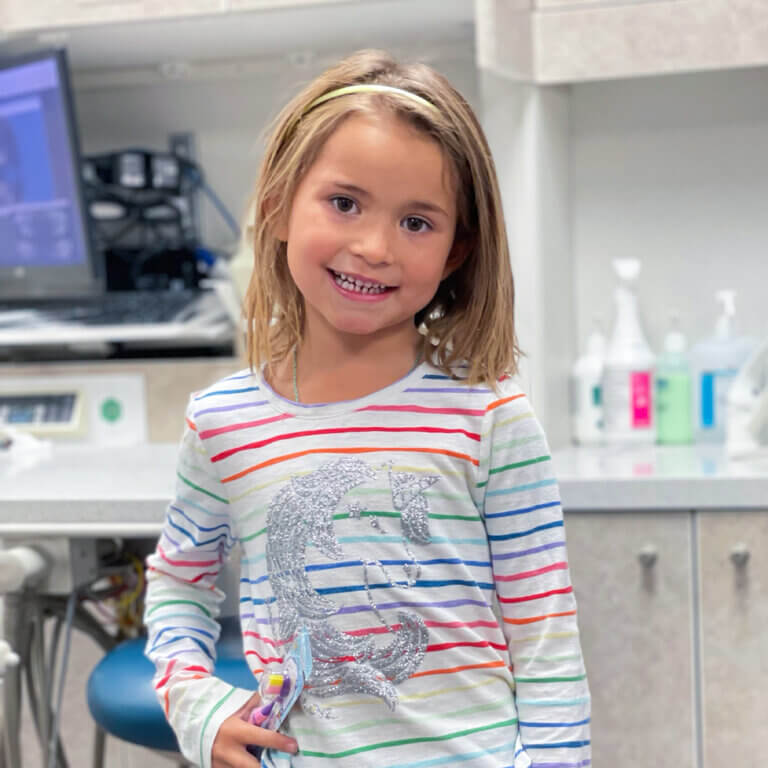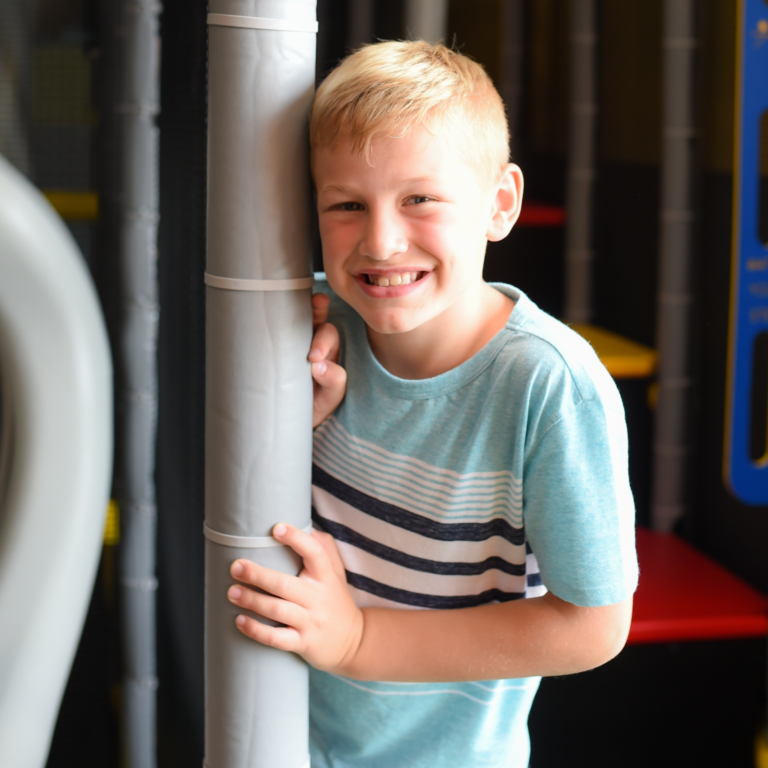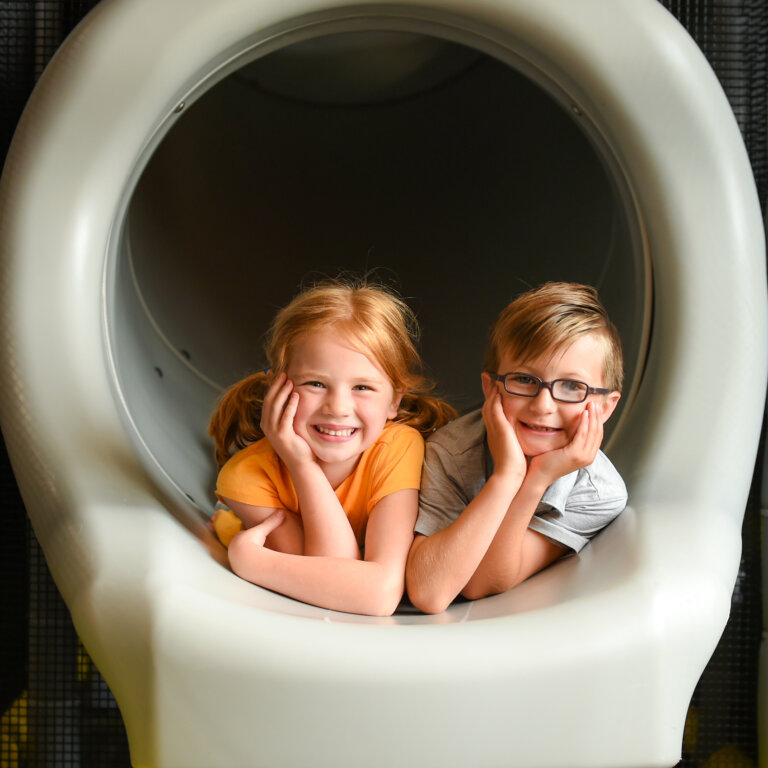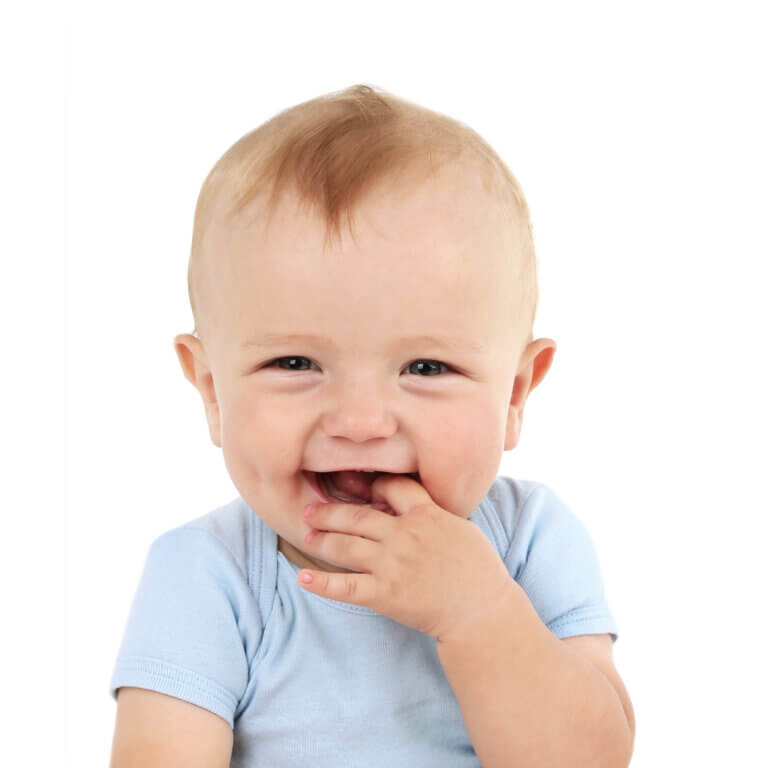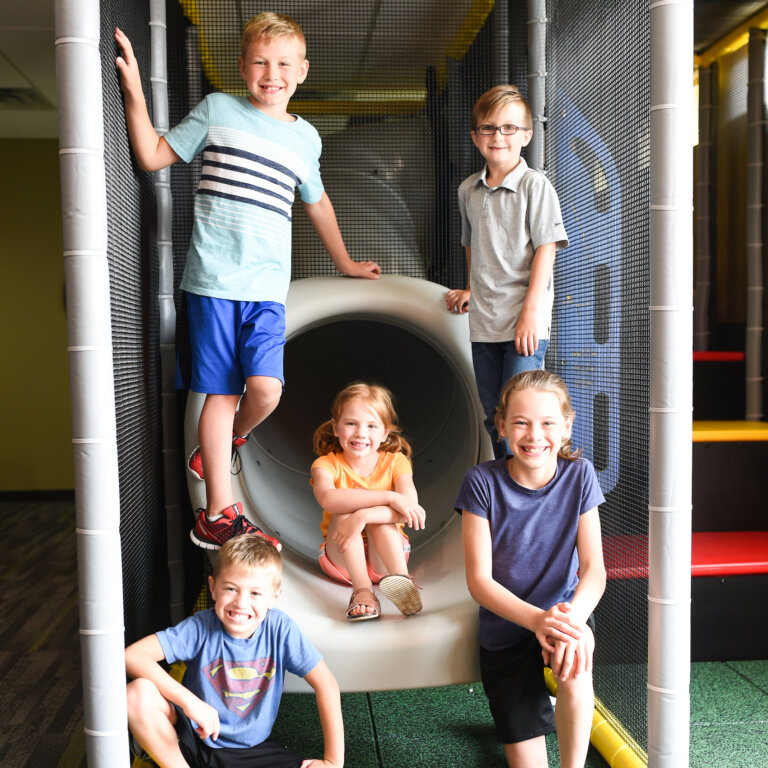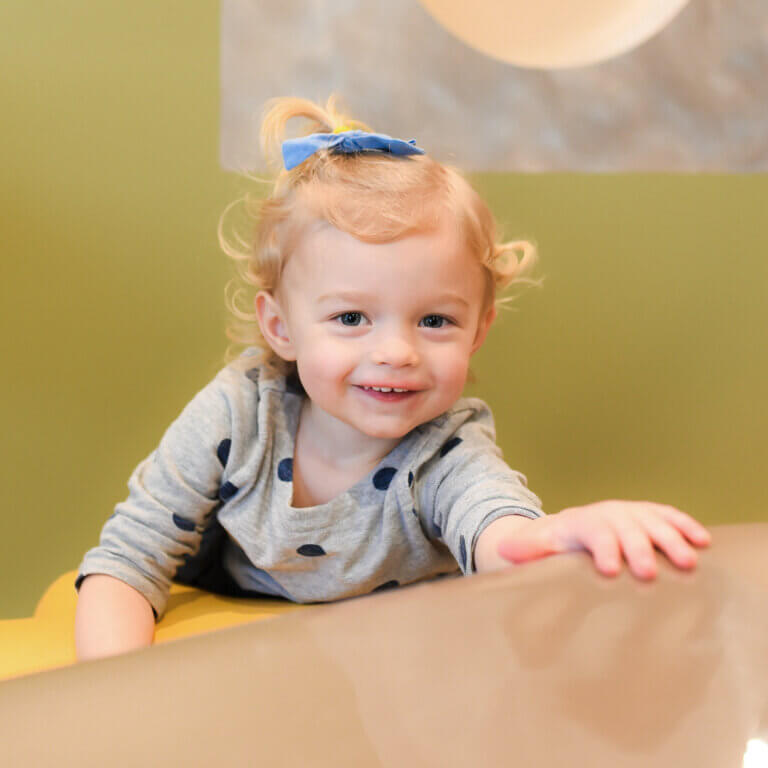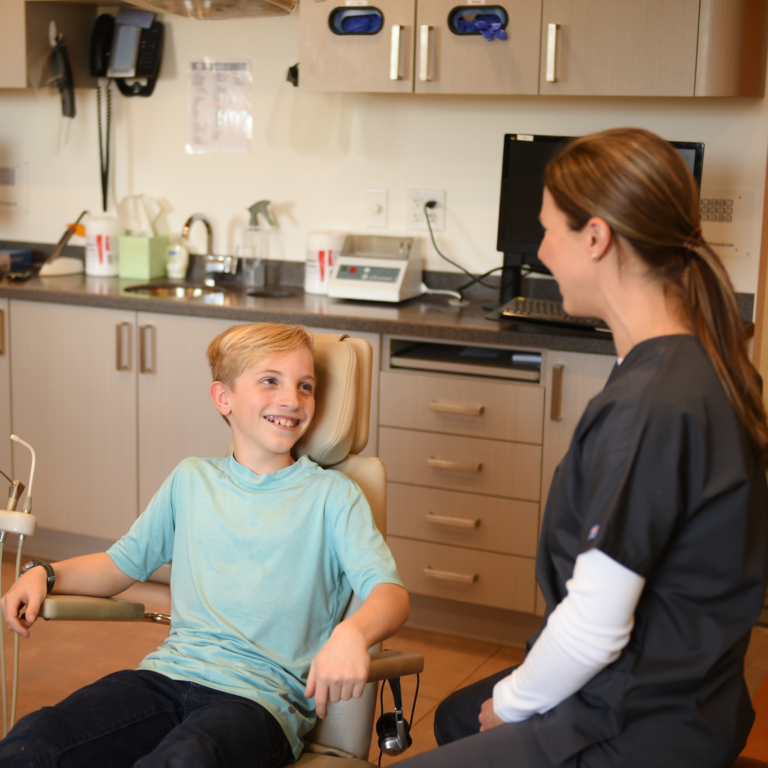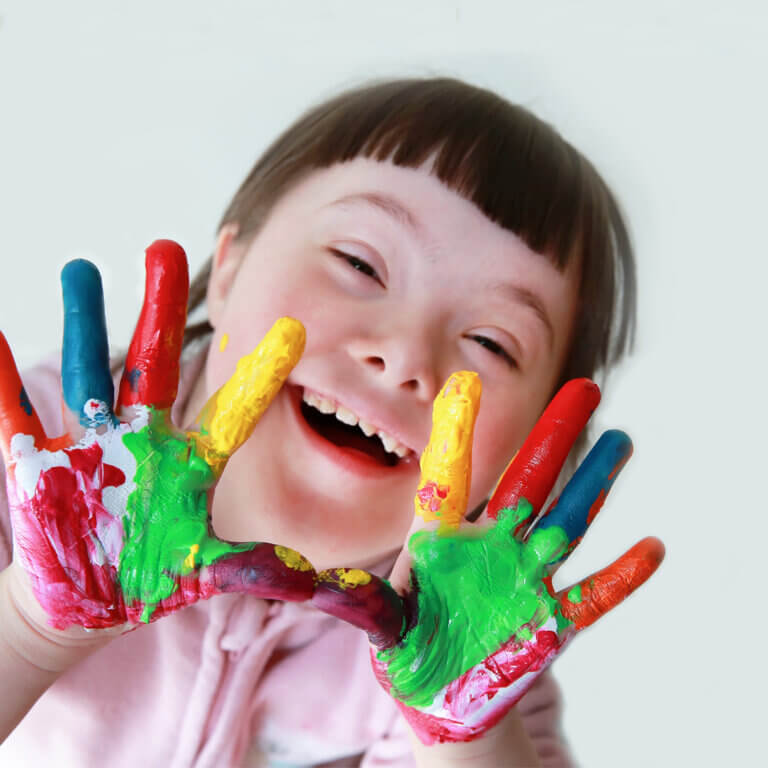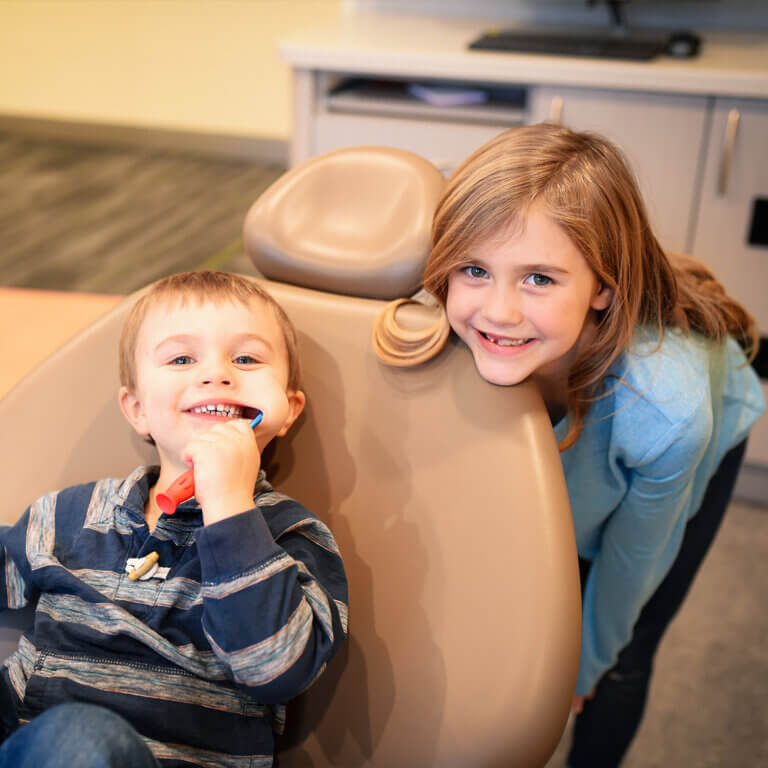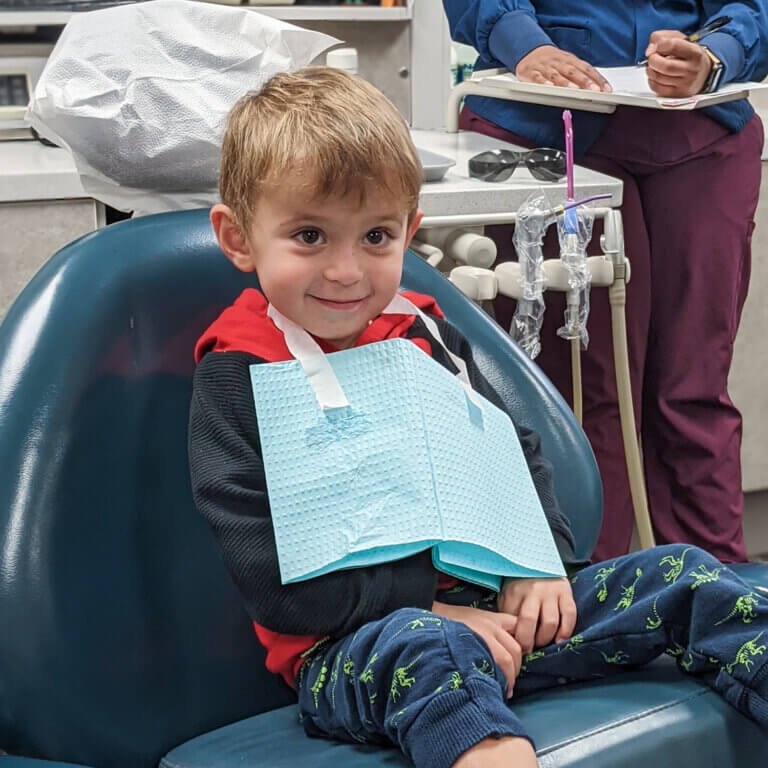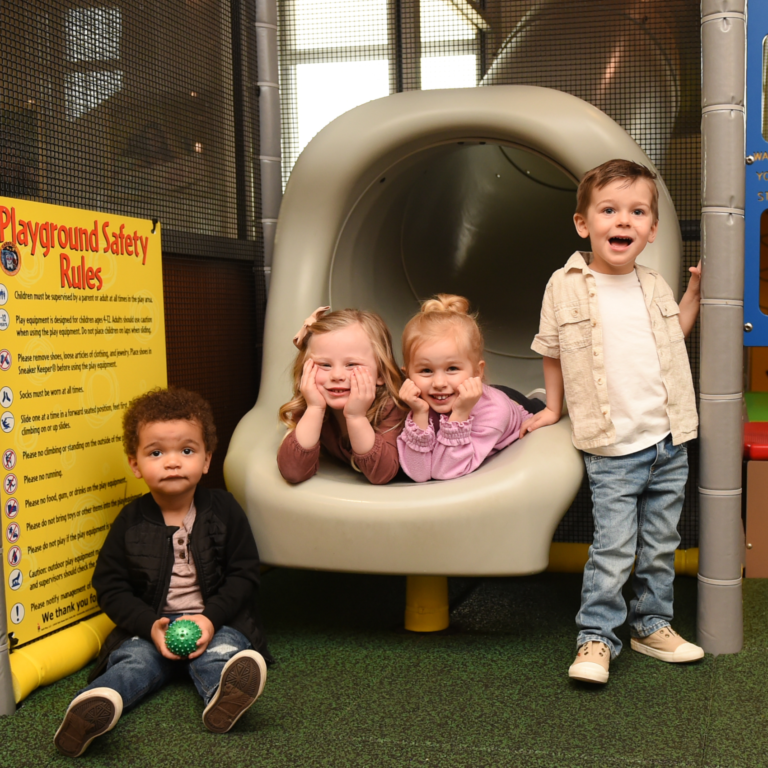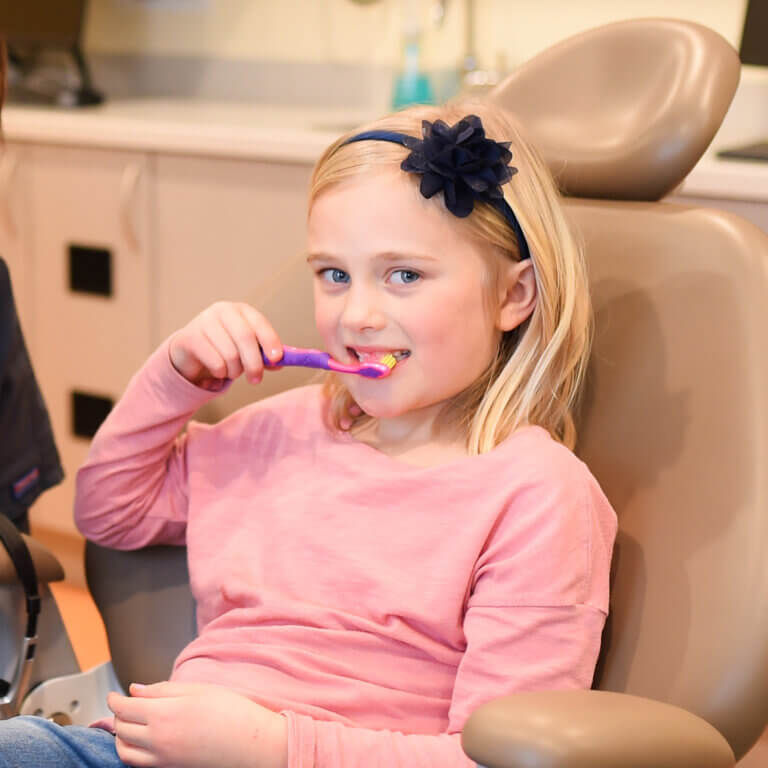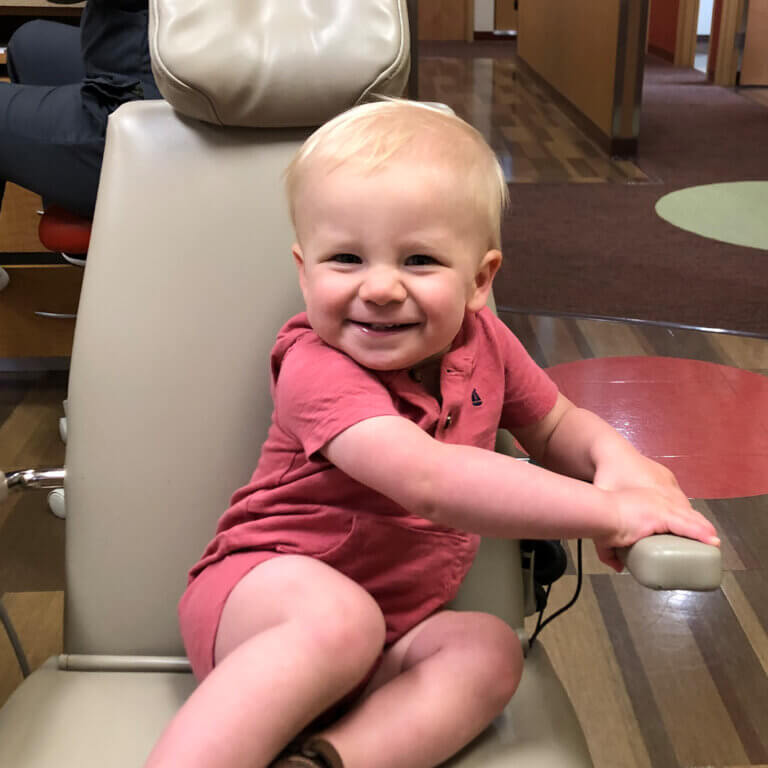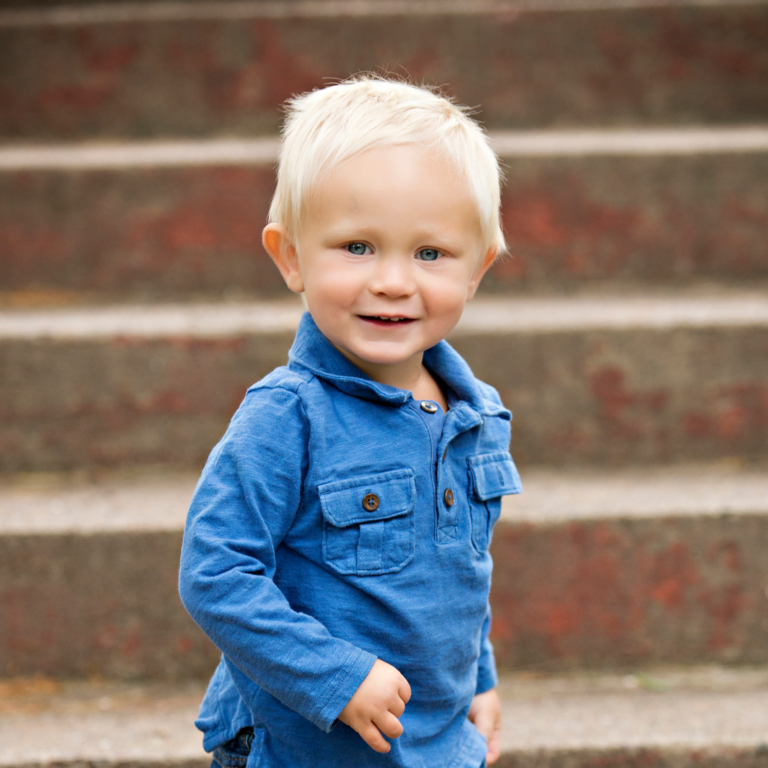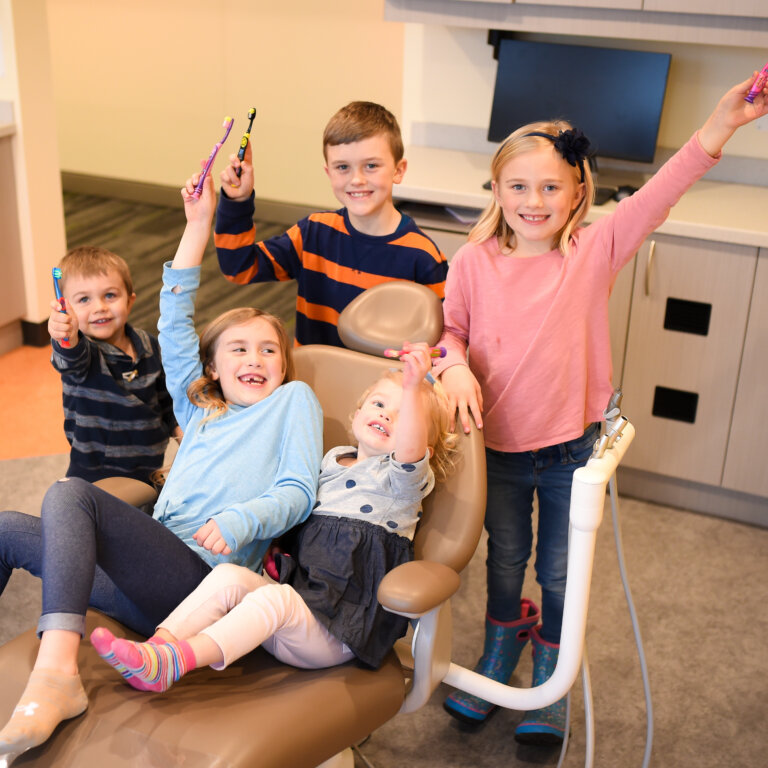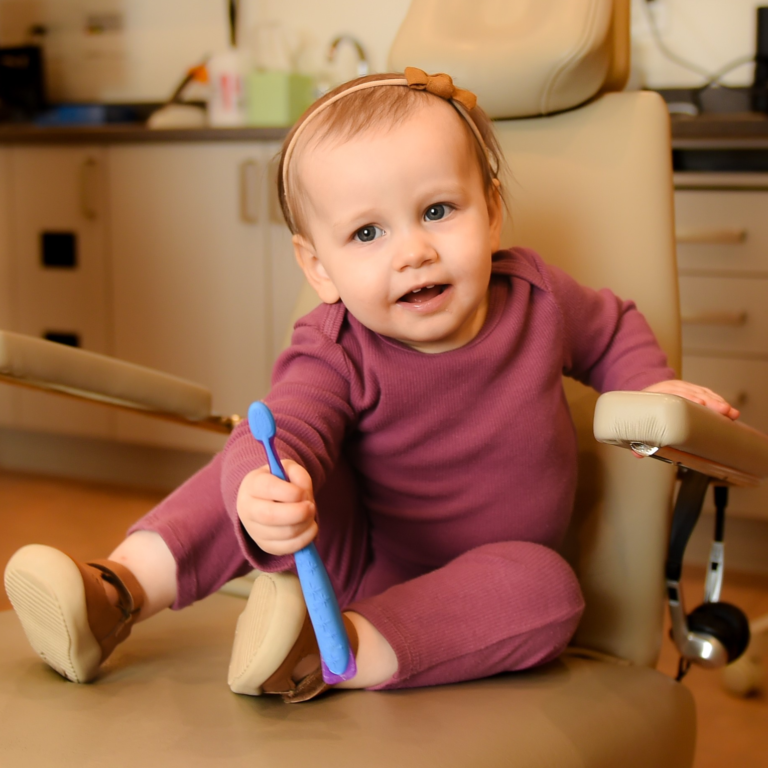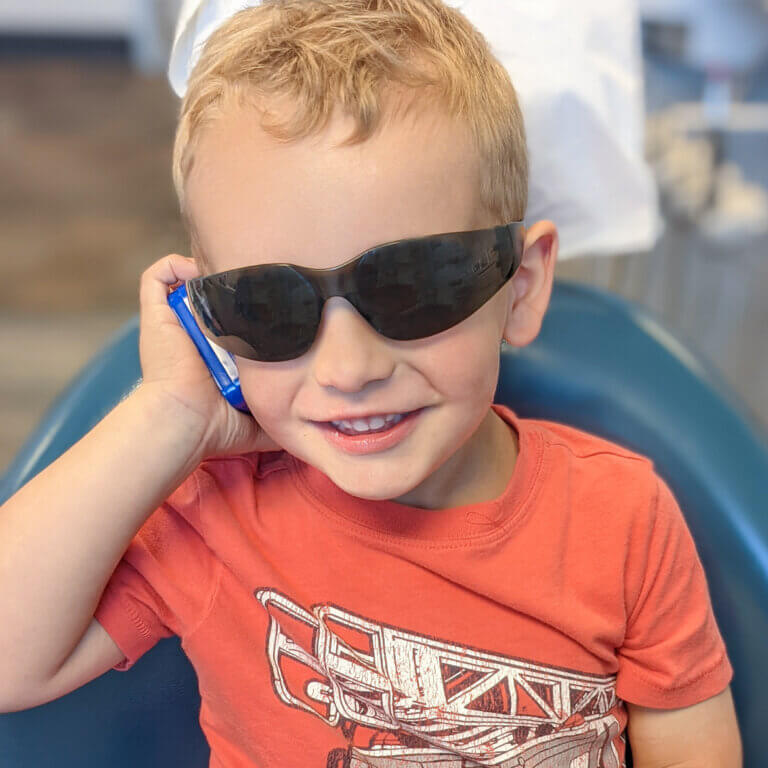 Questions we commonly hear
Does your child use a pacifier or suck his/her thumb?
This type of sucking is completely normal for infants and young children. It provides security and relaxation. Most children stop sucking their thumb or pacifier between two and four years of age with no harm to their teeth or jaws. However, children should cease these habits prior to the eruption of their permanent teeth.
Why should my child see a pediatric dentist instead of our regular family dentist?
Pediatric dentistry is a dental specialty that focuses on the oral health of young people. Following dental school, a pediatric dentist spends two to three years in additional specialty training in the unique needs of infants, children, and adolescents, including those with special needs.
Read more
Aren't they just baby teeth?
Yes, but most children get their first teeth by age 1 and lose their last baby tooth by age 13. Early care and prevention are crucial. Baby teeth shape the mouth, allow for chewing, appropriate speech, and help guide permanent teeth into the mouth correctly. Cavities are a bacteria that if left untreated can cause significant pain and spread to neighboring teeth, surrounding bone and throughout the body.
Read more
A lot of young children like to suck on their fingers, thumbs and pacifiers, can these have adverse affects?
You're right! Sucking on thumbs, fingers and pacifiers is very normal and actually provides security for the very young child. Most children will stop this habit on their own between the ages of 2 and 4. Our guidelines recommend stopping that habit around 3 years of age to prevent any issues with the developing jaw and the way the teeth are positioned.
What can parents do to help make dental experiences positive ones?
If parents have their own fear or anxiety about the dentist, they should not share those with their child. Dentistry has changed over the years, and it is important to allow their child the opportunity to like their dentist and their dental home. Parents can refer to the dentist and team as helpful and as friends. If the parents show they trust the dentist their child will too.
Read more
How often should my child visit a pediatric dentist?
The American Academy of Pediatric Dentistry recommends that most children visit the dentist at least twice a year. Some children need more frequent care and teeth cleanings because of increased risk of tooth decay, unusual growth patterns, or poor oral hygiene. Our pediatric dentists will help determine the best teeth cleaning schedule for your child.
What do you recommend for busy families so they are making good dietary choices on a daily basis?
Diet plays a really important role for the development or risk for cavities. Eliminating chocolate milk or any juice all together is great, but moderation is key. Stay away from the sports drinks like Gatorade, Powerade and even sodas because they have a lot of acid. Mostly importantly stay away from sticky snacks like gummy vitamins, fruit snacks, things that stick in the grooves of your teeth.
What do you do at your office to keep dental visits happy?
We use child friendly words to describe everything we do and we use encouragement and positive reinforcement to help children trust us and gain confidence in themselves. We interact with our patients because we want them to know that yes we care about their teeth, but we also care about them as a person.
At what age should my child visit a pediatric dentist?
The American Academy of Pediatric Dentistry recommends that a child's first visit to the dentist should occur by twelve months of age. This visit will enable our pediatric dentists to evaluate your child and discuss proper oral hygiene. Early education and guidance about diet, fluoride, tooth eruption and finger/pacifier habits can help ensure optimal dental health.
Read more
What if a child needs to have a procedure done that involves more than a cleaning and examination?
It can be an uncertain time for a parent when their child needs treatment of any kind. It is our job to make sure parents are comfortable with our recommendations and all their options. We appreciate the opportunity to work one on one with children during treatment so we can focus on each other. We love to see a child realize what they can do and watch them be proud of what they've accomplished.
Why are baby teeth important?
Primary teeth have been labeled "baby teeth." Primary teeth are necessary for proper chewing, speech, development of the jaws and esthetics. Care of the primary teeth is important, not only for proper function but also to avoid a number of unpleasant conditions, such as pain, that result from their neglect.
Read more
My child likes to drink sports drinks. Is that a problem?
Yes. Sports drinks can cause as many cavities as regular soda pop. During hot, strenuous activities, sports drinks may be helpful, however if they contain sugar, they can also cause cavities. Kids age 6 and up should aim to drink at least 8 glasses of water per day.
Do you care for children with special needs?
Our pediatric dentists have an additional two years of advanced training beyond dental school. Their specialty education provided additional training that focused specifically on care for children with special needs. Additionally, our office is designed to be physically accessible to special patients.
When should my child start using toothpaste?
Children may start using fluoride toothpaste when the baby teeth erupt, but only under direct supervision by a parent. Use only a very small amount of toothpaste (about half the size of a pea) and wipe off the tooth and gums with a washcloth afterwards.
Read more
Does your child use a sippy cup?
Sippy cup or nursing bottle mouth (early childhood caries) is caused by frequent and lengthy exposure to liquids containing sugars (milk, breast milk, sports drinks, formula, soda, fruit juice) and can destroy your child's teeth if not caught in time. It's best to let us check your baby early, before his/her first birthday.
How should you manage a child's risk for developing cavities?
We recommend a child still brush twice daily, most importantly at nighttime. We recommend flossing daily as well. It can be tricky, especially kids with tighter crowded teeth. We strongly encourage that this is done with supervision of an adult until at least age 8 or 9. We also recommend that the child visits the dentists every 6 months to evaluate the need for X-Rays, Sealants, fluoride.
What causes tooth decay?
Four things are necessary for cavities to form—a tooth, bacteria, sugars or other carbohydrates, and time. Dental plaque is a thin, sticky, colorless deposit of bacteria that constantly forms on everyone's teeth. When you eat, the carbohydrates or sugars in your food cause the bacteria in plaque to produce acids that attack the tooth enamel. With time, the enamel breaks down and a cavity forms.
What is baby bottle tooth decay and how can I prevent it?
Baby bottle tooth decay is a pattern of rapid decay associated with prolonged nursing. It happens when a child goes to sleep while breast-feeding or bottle-feeding. During sleep, the flow of saliva is reduced and the natural self-cleansing action of the mouth is diminished. Avoid nursing children to sleep or putting anything other than water in their bedtime bottle.
Read more
What can a parent do to help stop oral sucking habits?
Most children do stop on their own, but some require additional help from their parents or pediatric dentist. For patients with a pacifier habit, the most successful way to stop is to simply take the pacifier away. For thumb/finger habits, we recommend using a rewards calendar. Your pediatric dentist may recommend placing an appliance that does not allow the patient to suck on their thumb or finger.
Why Smiles in Motion?
We have board certified Pediatric Dentists and a specialty trained team. We absolutely love spending our day with children and forming relationships with them. It is our collective goal that children are comfortable with us in their dental home and that parents feel 100% confident that their children are receiving the highest quality care in a comfortable and safe atmosphere.
If my child gets a cavity in a baby tooth, should it still be filled?
Yes! Primary or "baby" teeth are important for many reasons. Not only do they help children speak clearly and chew naturally, they also hold space that permanent teeth can follow when they are ready to erupt. Pain, infection of the gums and jaw, impairment of general health and premature loss of teeth are just a few problems that can happen when baby teeth are neglected.
What are dental sealants, and who can benefit from them?
The chewing surface of the children's teeth is the most susceptible to cavities. Sealants are adhesive coatings that are applied to the tops of the teeth and can be very effective in preventing tooth decay. Molars are the most decayed teeth because plaque accumulates in the tiny grooves of the chewing surfaces. Sealants cover the groove so bacteria is less likely to get in.
Read more
Our patients (and their parents) say it best
Gabriella L
The atmosphere is geared towards children and helps make the experience more friendly for them. Smiles in Motion does a very thorough job and treat the kids so well.
Eleanor T
Smiles in Motion knows how to make a dental visit fun and not scary! My child loves getting their teeth cleaned while watching her favorite shows.
Esme T
Esme loves to get her teeth cleaned! The staff are all very friendly and professional.
Lydia G
SIM genuinely cares for each and every patient. They make going to the dentist easy!
Blake H
We love how caring and kind everyone is. They take great care of my child's teeth.
Brianna P
I love the concern and compassion the Smiles in Motion team shows for kids. It's great to know their teeth are being taken care of.
Theodore D
We love the fun, family environment. Everyone is great with kids. From the first time we went in, our child has been so at ease about going to the dentist.
Jada S
I love how welcoming Smiles in Motion is. They take the time to explain what concerns they have and praise children for the care they are taking.
Asha B
My favorite part about Smiles in Motion is the team, they are simply the best!
Owen S
I love how patient and kind Smiles in Motion is with our children, and they love watching a show during their visit!
Madisyn M
With a child showing anxiety, I feel they did a great job in identifying what she needed personally to feel more comfortable, like singing "unique" songs performed by Dr. Winn herself. She now relates to the things the staff did versus what she feared before the appointment.
Ronald R
I love how comfortable Smiles in Motion makes my child at his appointments and that he has clean, healthy teeth!
Cameron F
I love the care and patience they have for children. My daughter loves having her teeth cleaned!
Bryce E
The friendly, caring staff make going to the dentist fun for my son! He loves getting his teeth brushed with the yummy toothpaste.
Eden D
Eden has been terrified of the dentist but the staff at Smiles in Motion made her experience enjoyable. She is begging to go back. I love being able to trust the staff to ensure my children are receiving the best care possible.
Itzel S
My daughter loves earning a prize coin after each treatment. The SIM team treats my child with care and patience.
Elise B
I love how every aspect is tailored to create a positive experience for kids - from the waiting room, to the chairs, to the prizes, to the specially trained staff.
Maverick S
The SIM team is helpful, kind and answer any and all questions I have.
Theo N
I love how adaptive Smiles in Motion is to each little ones needs and their willingness to listen to parent concerns! The staff is great at making my kids feel safe and less scared during their visit.
Ryker S
I love the play place and being able to watch my favorite show during my dental cleaning! My favorite part is is getting coins so I can win a prize!
Natalie U
I love how great the team is with my kids! They are so fast and efficient. My favorite part is knowing that I am building great dental care habits for my kids that will last them their lifetime!
Avery Y
I love the amazing doctors and assistants. My favorite part is how easy and relaxing they make dental care for my child.
Mazie C
I love that the office is setup for kids! Sometimes mine don't want to leave after their appointments. My favorite part is the ability of SIM to communicate possible future needs of my kids in an easy to comprehend manner.
Brayden C
The staff does such a nice job of making my kids feel comfortable and explaining everything to me in a way I can understand. You can tell they are very experienced in dealing with children. My kids both actually enjoy going to the dentist!
Jasmine K
Everyone I've ever encountered at SIM goes above and beyond to make sure my child has the best experience possible. They explain everything so well and my daughter loves getting prizes for doing a great job.
Lila W
The staff do their very best to make my children's dental experience a positive one. The environment is even kid friendly!
Gracie and Graham J
The amazing employees make every child feel comfortable and safe. The kid-friendly environment then makes kids excited about going back!!
Emma and Evelynn H
I love how nice and accommodating everyone is no matter the purpose of our visit. My kids' favorite part of their visit is the slide and being able to watch a movie!
Sydney and Hallie B
My kids love watching movies while getting their teeth cleaned. The SIM team work great with children, my kids enjoy going to the dentist.
Noah S
My son is nervous when he goes in and the Smiles in Motion team knows exactly what to do to calm him. He's usually disappointed that we have to leave! They do a good job and are very thorough, explaining every detail as they go.
Hakley S
I love the overall experience Smiles in Motion provides for my child, from the playset to the friendly staff, to the token at the end! I have total confidence in the dentists and staff.
Karter S
I love how kind and caring they are. My favorite part about my dental care is having healthy teeth!
Nora S
They were so great when I had to bring my daughter in for an emergency visit. They made her feel so comfortable and went above and beyond for us. My daughter loved the "fun floor" and climbing cubbies.
Shane H
They're great with little ones and I love knowing my son's teeth are healthy.
Agatha T
The environment of the Smiles in Motion office is engaging for my little one and the staff is incredibly friendly.
Carol F
The staff are all knowledgeable and willing to listen to my concerns. They are very attentive and always respond to my child's needs.
Elijah W
I love how whether my child is receiving routine care of a special procedure, they go above and beyond to communicate before, during, and after. I know my kids are receiving the best care.
Abigail B
My kids love going to Smiles in Motion. The staff are very kind, personable, and skilled. They have a great system and great communication. My kids lve that they can earn prizes have fun at the dentist.
Caspian F
The SIM team is kind and patient, my son loves the play area in the waiting room and the tokens he gets when he doesn't have a cavity.
Zoey H
We love how willing Smiles in Motion is to listen to our concerns and the continued support and education we receive with each visit!